The rapid spread of the coronavirus has forced a lot of people to stay at home, and while you may have limited activities to do, these seven free streaming service will be a great deal for anyone
There have been stringent instructions by the government across the world asking people to stay in their houses. This is to make sure that everyone has minimal contact, in order to reduce the spread of the virus.
Due to this, most people are stuck to their TVs and their phones more than before. The effect then is that TV ratings will spike up and people in this industry are beginning to hop up their game.
Unsurprisingly, new streaming sites are being introduced and unlike the existing ones, these news ones are absolutely free! Intriguing right?
 HERE ARE A LIST OF SOME FREE STREAMING SITE
AIRTEL MOBILE TV APP
The zero-subscription streaming app was launched a couple of months back. The service provider claimed that the Mobile TV requires no subscription fee, and it promises to be a "one-stop'' platform to stream music video, Live stations, and Sports News.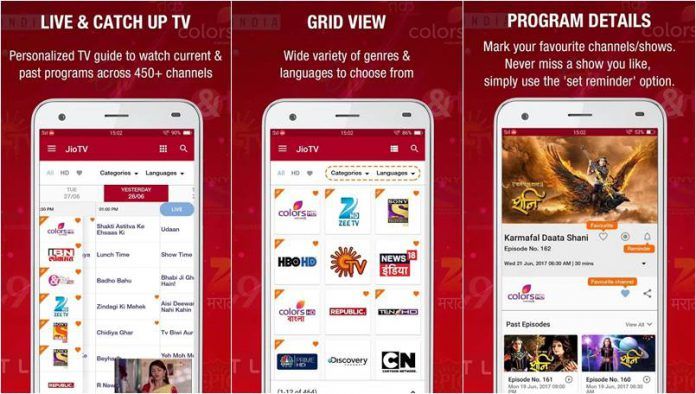 The new mobile app is available to be downloaded on both Ios and Android devices, however, users are required to sign up with an Airtel number, which also implies that the service is strictly for customers of the network provider.
PLUTO
Pluto TV is owned by Viacom and has over 250 channels to browse. It looks so much like a cable and the service offers live and original channels as well as on-demand movies. Some of the channels such as the Pluto 007 channel shows James Bond films.
There are also channels like Buzzr which airs classic game shows such as the Match Game. Asides these. There are several other channels showing horror and romance movies and also documentaries. Pluto TV is also available online on sites like Roku, Apple TV, Chromecast, etc.
3. CRACKLE
Crackle is a free, ad-supported streaming service. To be able to use it, the user would create an account. Once done, the user can enjoy movies like Adaptation, Dead Man, etc. The site also offers original programming like On Point which is a 10-part docuseries about AAU basketball. Basketball lovers might just be needing that to fill up the void that the suspension of the NBA might have caused. Crackle is available on Fire TV, Roku, and other devices.
4. TUBI
Tubi has content from over 200 partners and there are thousands of movies and TV shows available on the streaming site. Just like Crackle, it is another free, ad-supported streaming service that can be watched without a subscription.
Some of them include, Old School comedies like Girls Just Want To Have Fun and Heathers. One interesting thing is that new content is added monthly to always make the site worth visiting. Tubi can be streamed on Ios, Roku, Android and online generally.
5. KANOPY
Kanopy, unlike the others, is offered through public and university libraries. If a person is registered under a library that participates, the person can sign up to watch classic, independent and foreign movies, using their library card. However, the selection of films varies depending on the institution. To enjoy Kanopy, get a participating library card if you don't have one, enter the library card information or university login and get started!
6. PBS
For PBS, users would have to download the PBS app on Fire TV, Roku or other devices. Another option is for the user to go to the PBS website. Here, users can enjoy a selection of kids' programming, documentaries and other shows for free. Interestingly, right now, users can watch the entire Baseball documentary of Ken Burns.
They can also watch select episodes of shows like Antiques Roadshow and American Experience. For shows like Call the Midwife, users will be able to stream new episodes for a limited time. Users who would like to access more content such as upcoming series can make a donation to any local PBS station close to them.
7. IMBd TV
Just like some other streaming sites, IMBd is an ad-supported site that is available on Amazon, Amazon Prime Video App, and Fire TV. It has varieties of movies such as Private Practice, Blade Runner, etc.
8. SLING TV
Sling TV is currently running a "Stay in and Sling" promotion which offers free streaming of ABC News Live, Fox News and Fox affiliates in select markets. In addition, they are also offering on-demand shows and movies. To enjoy all these, users would download the app on Roku, Amazon or Android.
They can also choose "Browse as Guest" or even use "Try Sling Free". However, on a normal day, Sling TV is used based on a monthly fee to get live TV channels such as CNN, TLC, and HGTV.
People can now get to have more fun staying at home, with these offerings that the streaming sites are bringing. It's time for everyone to make the best use of this seemingly inevitable period.