Tech giant, Acer which is well known for sleek and portable devices across their smartphone and laptop productions especially in recent times
Acer is introducing another new sleek and slim version of its Swift 7 laptop at IFA in Berlin today. While Acer launched a new Swift 7 earlier this year at CES, this latest model is less than 10mm thick and includes an edge-to-edge display. report says the latest swift version yet to be released may be the slimmest of laptops so far. The display is now 92 percent screen-to-body ratio, and overall the laptop weighs less than 2.2 pounds which makes the weight a lot more compatible for the body ratio. Acer is shipping this new Swift 7 with an 8th generation Intel Core i7 processor, and it's claiming that it's the world's thinnest laptop.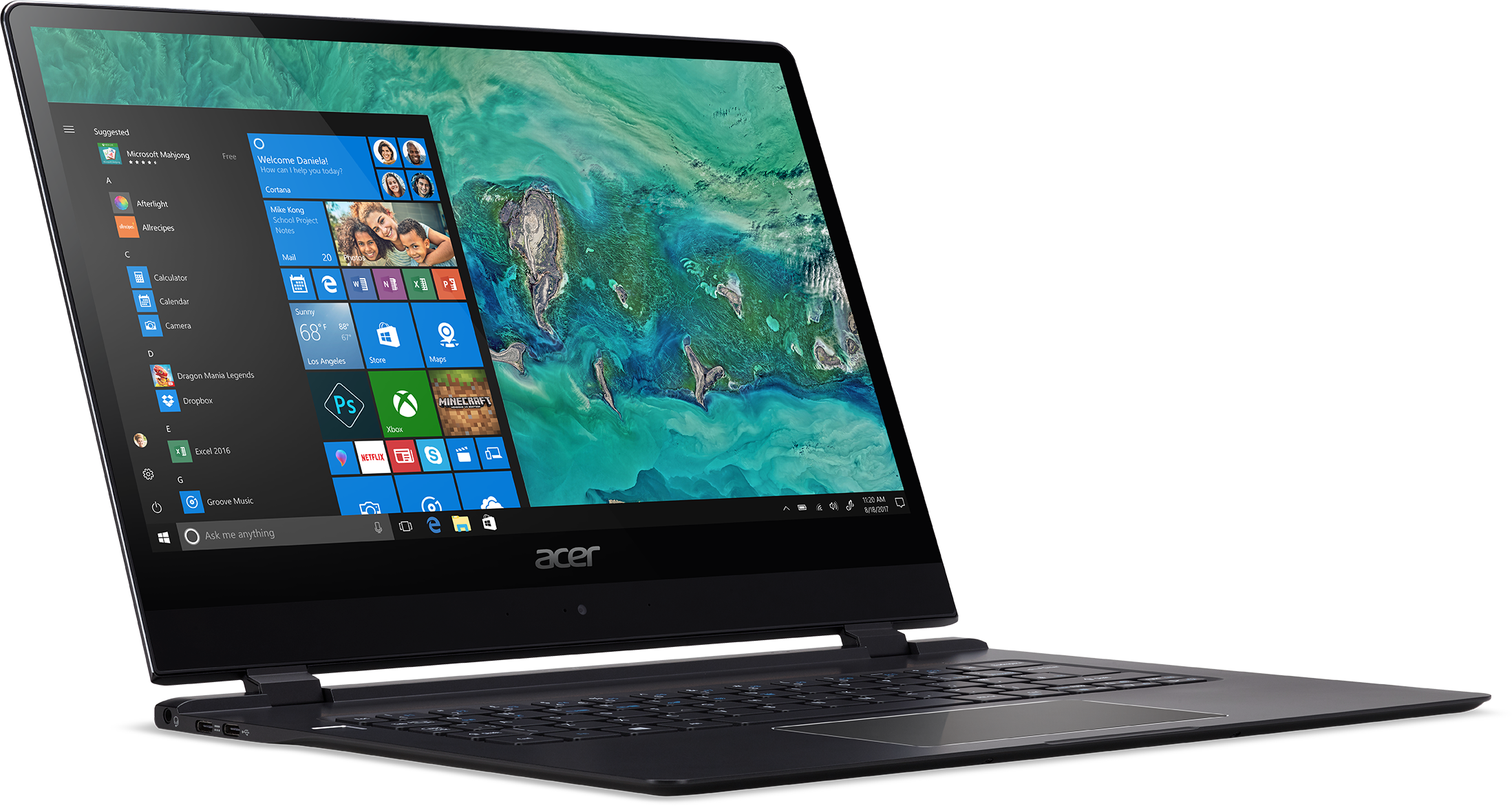 Acer is using the same size 14-inch display from the Swift 7 earlier this year, but the bezels have been heavily reduced to just 4.27mm and the overall size shrinks by 15 percent as a result. To keep the laptop light, Acer is using magnesium materials. It's not immediately clear whether this laptop even ships with a webcam, or whether Acer has moved it to below the display or incorporated it into the keyboard somehow like Huawei's Matebook X Pro.
Acer has not yet revealed other specifications to be featured  in the new swift version to be unveiled, neither the pricing, or a release date is stated either. Reliable sources has reached out to Acer for full details, and we will definitely keep you updated  accordingly.