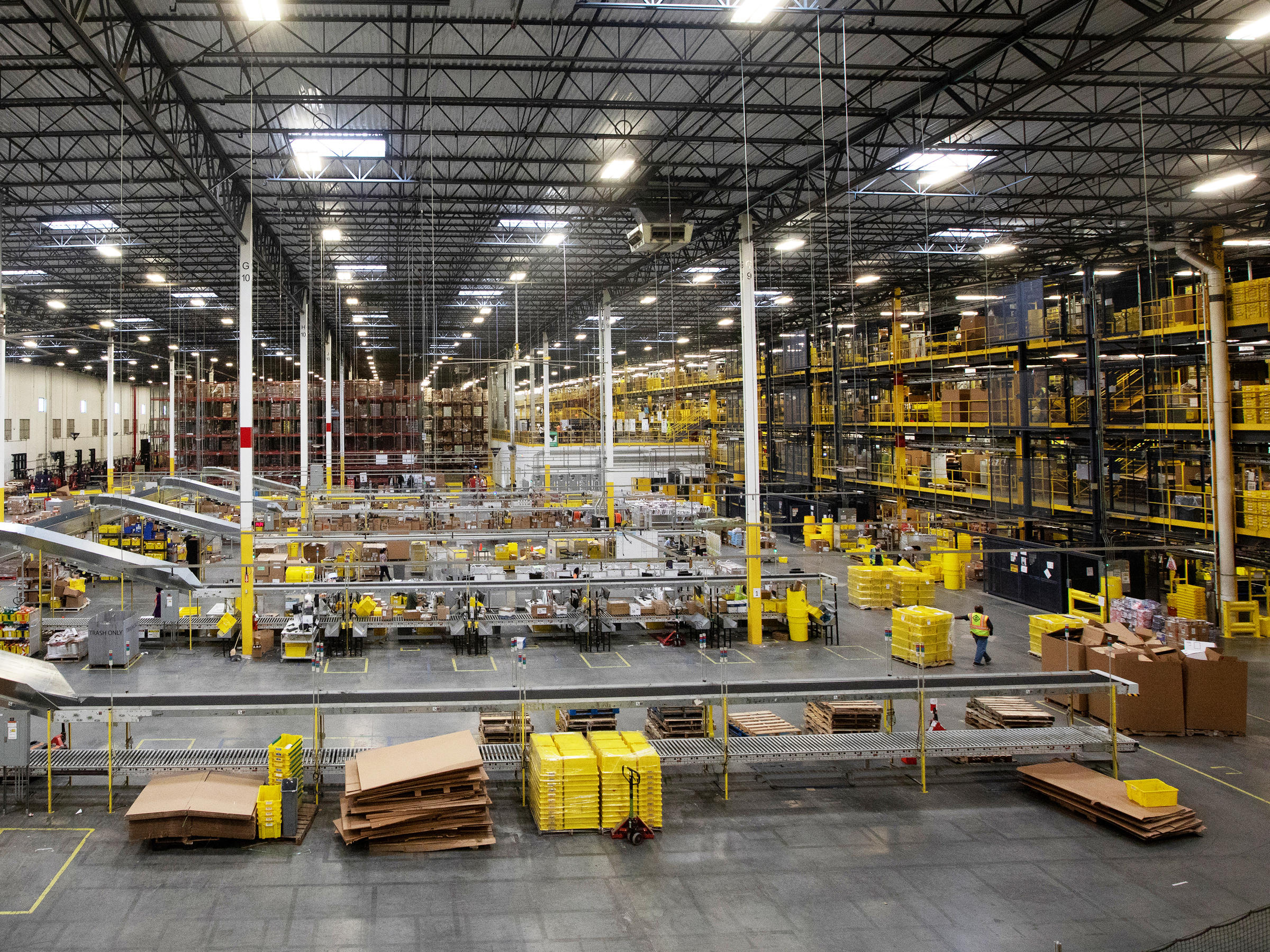 Amazon warehouses have been experiencing the impacts of the covid-19 virus, with about 10 different facilities that have been hit.
One person who works in Amazon's Staten Island, New York, fulfillment center tested positive for the novel covid-19 virus. The individual, was stated to be the last person to work physically as at March 11, since al ot of companies have asked their employees to now work remotely.
This case is considered as the second case to hit the Amazon warehouses, after the first in Queens, Newyork. The company also confirmed a case at a facility in Joliet, Illinois, on Wednesday afternoon. Other positive cases have been reported at Amazon facilities in Moreno Valley Calif; Jacksonville Fla; Shepherdville Ky; Brownstown, Mich.; Oklahoma City, Okla.; Katy, Texas; and Wallingford, Conn.
The spread of the virus on Amazon's logistics is raising concerns and discussions as to how Amazon is unable to protect or shield thei hundred of thousands of people and facilities in their warehouses from the virus.
These additional cases would also disrupt the smooth function of Amazon deliveries, in such a time that most Americans are now dependent on the platform for it deliveries, they have also warned their customers to be expecting longer deliveries, and all those who don't require urgent deliveries to put in"No rush delivery" when they place in orders.
However, Amazon is currently facing large request and can be considered as a surge in demand to that of special holidays like i.e Black Friday.
As regards "social distancing" Amazon workers said that that policy is unrealistic when it comes to their warehouses where tight conditions in locker areas force employees to "walk sideways" to pass one another.
Amazon stated that all its employees currently in quarantine would receive a 2 weeks pay, and contractors tested positive for the virus could apply for a pay that would also come from a $25 million dollar relief fund.