Asus is bringing its gaming-oriented smartphone to the republic of Gamers to make gaming more mobile and accessible
Republic of Gamers (ROG) has announced the release date of its gaming-oriented smartphone today. The ROG Phone- a gaming oriented device that is equipped with ability to make gaming aas portable as possible, will be the latest phone after the Huawei Honor which was also unveiled a month ago.
The ROG Phone is designed for high-end gaming, and has a dedicated accessories such as the Mobile Desktop Dock, which allows you to hook the phone up to an external 4K monitor, mouse and keyboard. It will set you back $230 (N83,490) to have that in place. The TwinView Dock adds a second screen to the phone, and that will cost $400(N145,200). A WiGig Dock turns the ROG Phone into a portable gaming console that you can hook up to your TV, with a physical controller in the Gamevice. The Gamevice Controller will cost $90, while the WiGig Dock will set you back $330 (N119,790).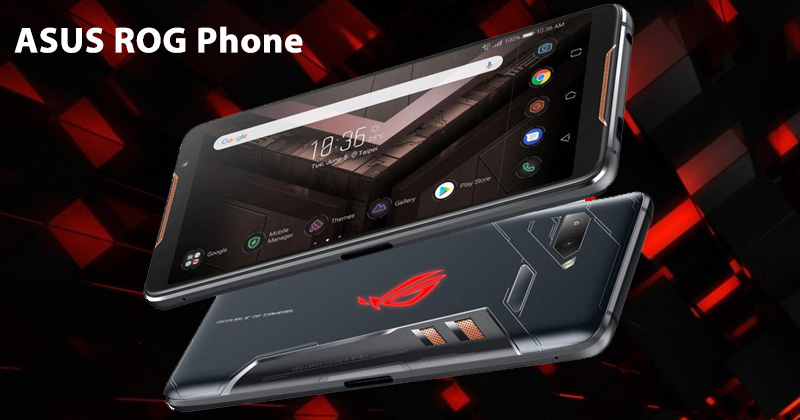 Meanwhile, the ASUS Professional Dock will allow you to connect the ROG Phone to a big screen TV or monitor, with an onboard Gigabit Ethernet port. It will cost $200 (N72,400). Finally a dedicated ROG Phone case will be available for $60 (N21,780).
The ROG Phone's Snapdragon 845 chipset has a top speed of 2.96 GHz and the AMOLED screen is a 6-inch 2,160 x 1,080 that supports HDR content at 90Hz with a 1 ms response rate. Additionally, it packs 8 GB of RAM which is the same as some standard laptop, although in recent time we have seen the like of Oppo smartphones eating up to 10GB RAM which is a little away from the Asus ROG Phone. These are impressive specs for a smartphone, so it will likely be able to handle whatever mobile game you throw at it.
The ASUS ROG gaming smartphone will be available for pre-order on October 18th for a starting price of $899 (N326,337) for the 128 GB version. The 512 GB model will cost $1,099 (N398,937). There isn't any word on ship date yet, though accessories for the device will be available starting in Q4.