What else to expect from the CES event? You may want to ask
Here is another 'go get' tech thing that has been showcased at the CES event; a smart screen that is paper thin in nature, but offers a great display. Another thing that is catchy in the headline is the 'USB-C' thing, perhaps you are familiar with it. The USB-C has always proven to have unlimited usefulness, and in this content, it is one of the most important parts of the new device.
The Lapscreen as it is been called is a paper-thin 12.5-inch USB-C monitor that can run entirely off a single cable plugged into your phone or laptop; meaning you don't have to worry so much about the power packs. Measuring 11.1-inches by 8.3-inches (including a rather large chin that also houses the USB-C and HDMI ports), the whole thing is roughly the size of a sheet of paper, and at 4mm thick for the display portion, it's nearly as thin as a few sheets stacked together, too. Even the chin at the bottom that houses the ports and components is incredibly slim at 8mm thick, to the point where what I assumed was one screen actually turned out to be a stack of them.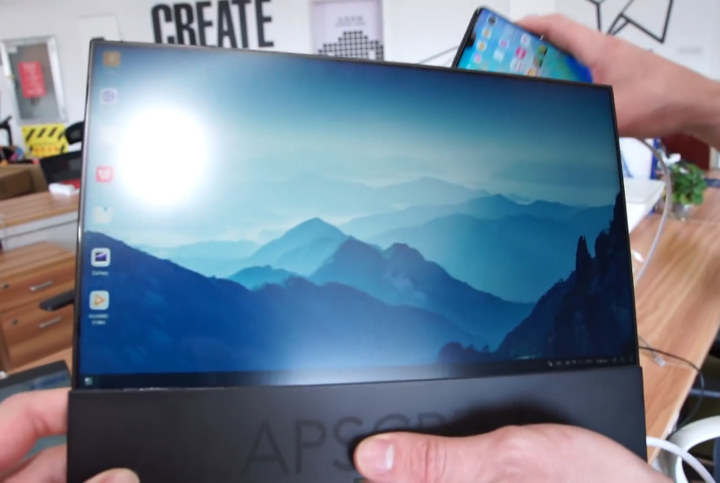 The display itself is a standard 1080p panel, which can be either connected via USB-C (for both power and display data) or over HDMI (although you'll still need to power the laptop via USB-C in that case). Basically, the aim of the device is to offer an Ultralight, Ultra-thin extra display that can easily follow you everywhere. That been said, you might not find the device too friend to use as it doesn't come with an inbuilt stand, hence, you may have to find an alternative to that.
The Lapscreen is now available for sale and it will only set you back by a $200 to $265 starting price.