After four years of planning and strategizing on the next general election, Nigerians woke up on the scheduled date (16th February 2019) to the sad news that the dates for its general elections had been postponed by the Independent National Electoral Commission (INEC) for logistic reasons.
In a letter signed by the Chairman of the commission, Professor Mahmood Yakubu, the elections have now been re-scheduled to hold on the 23rd of February and 9th of March, 2019. This isn't the first time such will be happening. In 2001, the elections were postponed by a week and in 2015, it was postponed by six weeks.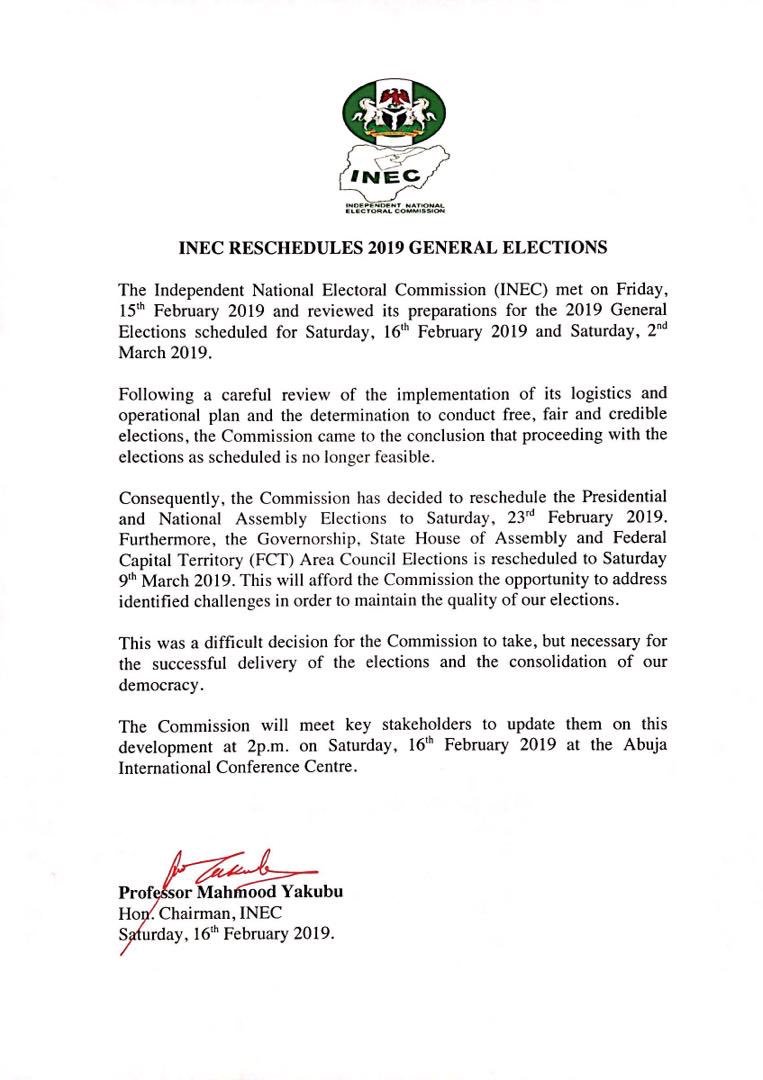 Following the postponement, Nigerians have deeply expressed their grievances on Twitter with many claiming that the act was a conscious effort by the incumbent to cause a setback on opposition plans in order to remain in government for the next four years.
Whether this act was deliberately orchestrated by the incumbent or not, the realization that the problem of planning in this part of the world and not implementation has come to play once again. We really hope that this ends soonest so we can at least still uphold our faces in the international scene.
You can check more reactions from Nigerians here.