Good news! WhatsApp Dark mode is now available
For some time now, one of the most requested WhatsApp features has been the dark mode. WhatsApp recently introduced a manual way of setting the dark mode for WhatsApp, which gives the user a choice of using it or otherwise.
This new feature is now available on both Android and iPhone devices running on Android 10 and ios 13 respectively
For many, they would rather have a dark mode background because it makes it easier for them to stare at their screens for longer periods of time, which chatting. To further emphasize this point, WhatsApp released a video of people wincing at brighter screens.
Also, darker screens help save battery life and this is definitely a big plus.
Are you ready to change your WhatsApp settings to dark mode now? Here are the simple steps you need to take.
HOW TO SET UP DARK MODE
Open WhatsApp on your phone.
Click on the three vertical dots in the top right corner
Click on "settings"
Then select "Chats"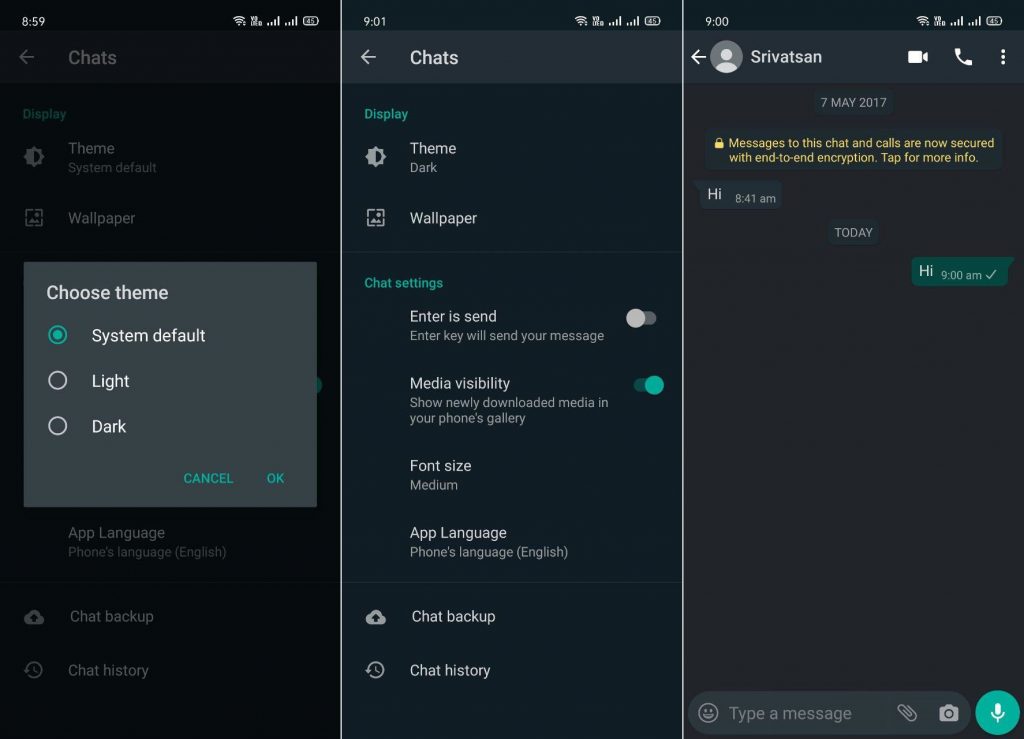 Click on the "Themes" option
Then in the Choose Theme dialogue box, select "Dark
Boom, your interface will switch to the Dark Mode.
The steps apply to both Android and iPhone users. The good thing is, there are still the other options of the previous light gray and green modes. So, the dark mode hasn't come to replace these ones but is available as an option for any user who prefers it.