Want to know how to hide home screen app pages on iPhone iOS 14, then read through
Having too many apps extended off the main Home Screen can be very annoying and frustrating.
Managing them can be somewhat tedious especially when you are scouting your phone. Some might have even forgotten where to find an app.
So re-organizing your apps into a meaningful order which you can see on your screen will be the most appropriate thing to do.
Well for those who want to achieve this, Apple will allow you to hide your individual apps from everyone.
This will make your iPhone looks tidier, bringing your App Library closer to your original Home screen.
This makes it easier to access using fewer swipes
How to Hide iPhone App Pages on the Home Screen
Long press on a blank area of the Home Screen or any additional page or apps.
Once in Jiggle mode, tap the app page dot icons just above the Dock at the bottom of the screen.
Tap to uncheck any app pages that you want to hide.
Tap Done in the top-right corner of the screen to finish.
Tap Done in the top-right corner to exit out of jiggle mode.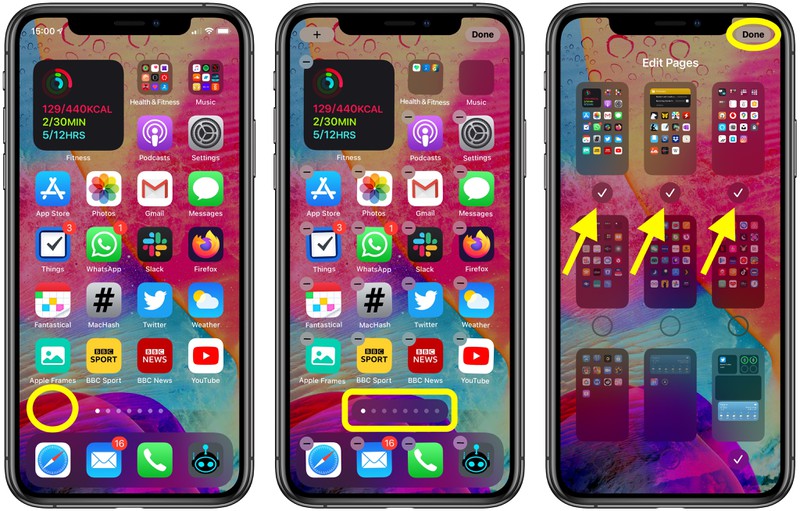 To restore any app pages you hid using this method, simply follow the steps again. There you have it.