The Mobile World Congress is weeks away and it seems like we will be having a party of 5G smartphones during the tech-packed event
While the likes of Samsung, LG, among several other mon=bile brands has teased of bringing their 5G smartphones to the MWC event that will be held in a matter of weeks; Huawei who had earlier teased similar plan has now decided to back it plans up with a teaser image, which sets the unveil date as February 24 at 14:00 CET.
The phone is promising so much that you will begin to wonder if any of such is at all realistic. According to the report, other than the 5G feature, the smartphone will pack some other amazing features that include, Huawei's new Balong 5000 5G modem, which will be hooked up to a Kirin 980 chipset. It looks like the phone folds down the middle and keeps the screen outside.
Technically, the company promised "5G phones", plural, so we might see a non-foldable phone as well.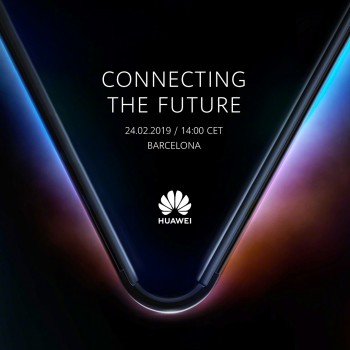 Anyway, the event announcement mentions "Internet of Everything", so it's likely that the company's new 5G home router will attend too. It uses the same modem and supports HiLink, Huawei's smart home protocol. Furthermore, the router features Wi-Fi 6 as the 802.11ac isn't fast enough for 5G speeds. However, no current phone supports the new Wi-Fi standard, so we expect Huawei's new handsets to be among the first.
Interestingly, Sub-brand, Honor is also planning a 5G phones as well, however, it is possible that such plans will be coming right after the major brand's attempt.