Microsoft is not left out in the business of cloud-based gaming service, and it is currently experimenting a controller for gaming on mobile devices
In the wake of several cloud-based game streaming services, it is pretty easy to tout the idea of streaming your favorite games on mobile devices, and in an attempt to retain this relevancy as of old times, Microsoft is reportedly experimenting a controller that will make the mobile gaming experience a non-neglectable one.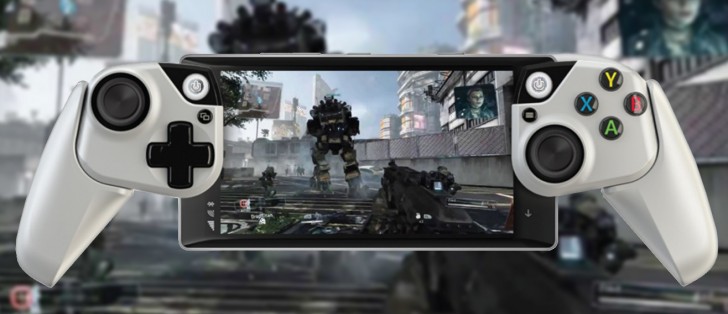 The tech giant is said to be testing a gaming controller for mobile devices in an attempt to change the ideology behind touch-based controls, which is considered enough to make many gamers withdraw from playing there favorite games if they realize they can't optimize their tactics.
In a research report sported on Windows Central, the upcoming controller will replicate a style similar to that of the Xbox controller, of course, not exactly the same build. According to a reliable source, the prototype controllers would seek to solve the problem of touch controls for games. Moreover, Microsoft seems to be looking to capture a similar experience provided by Nintendo's Switch.
"As smartphones and tablets have become pervasive, so has mobile gaming. Not surprisingly, popular games for these platforms are focused on touchscreen-based interaction. However, many types of game are less well-suited to mobile devices," a Microsoft Research paper outlines.
"Mobile gaming devices like the Sony PlayStation Portable and Nintendo's DS and Switch are dedicated mobile gaming platforms which overcome these limitations via physical controls. The success of the Switch is a testament to the value of mobile gaming with physical controls" the paper further stated.
As seen in the patent image above, Microsoft is not even joking with the plan. As seen above, the controller will be detachable, so that you can attach the separate parts at both ends of your device, hence, turning it into a kind of Nintendo game, especially the one with detachable controllers.
That been said, Microsoft seems to have the high-end gamepad segment cornered with its Xbox Elite Controller already, so it'll be interesting to see what the company can do for mobile. Aside from that, developing a gaming controller for mobile devices is also a reasonable step, as it would complement the company's xCloud that is set for launch next October