The 'Breaking Bad' movie did well as a series on Netflix, hence, it is getting a continuation that will reportedly debut on the 11th of October on the popular streaming platform
Finally, many fans of the breaking bad movie can now get a reward for sticking around till the end of the adventure series. Netflix- the streaming platform that homes the entire series of breaking bad has just announced that there is an update for the apparently concluded series.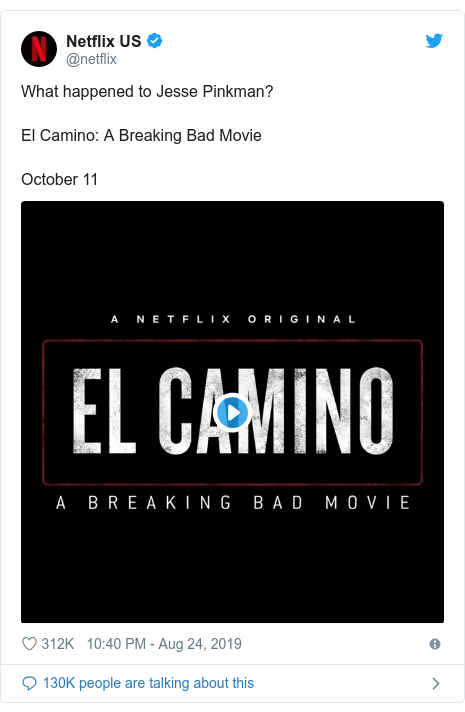 The streaming service released a teaser thriller for the upcoming movie that is titled 'El Camilo'; the movie will reportedly revolve around the same characters including  Skinny Pete, Jesse Pinkman among others. As for the storyline, there are no details on whether the movie plot will still revolve around Jesse Pinkman escaping captivity, however, it was suggested that people can expect to see more plots around a questioning with Skinny Pete.
Also, we don't know if we will get to see Walter White in the new movie, considering that the actual series ended with him in a critical condition, and except he is portrayed as a prisoner in the movie, then an otherwise scenario is almost impossible. However, it is still 'Breaking Bad', and anything is possible.
According to The NewYork Time, the new film was written and directed by Vince Gilligan, the creator of Breaking Bad. It will premiere on Netflix on October 11 but will eventually also air on AMC, the network that originally served as the home of Breaking Bad.