How time flies! Who else never thought Nokia 8110 still has a bright future
Of course, a vast number of people would find it pretty difficult to believe that the highly-controversial 'Nokia 8110' could ever have anything to do with the simple, reliable and secure messaging app- WhatsApp. That's the greatest reward for the legendary device that has served humanity in the longest of time, thanks to the next-generation KaiOS.
The news was first announced by HMD Global, the home of Nokia phones. According to the General manager, West, East, and Central Africa at HMD Global, Joseph Umunakwe: "Millions of people stay in touch with their loved ones through messaging apps like WhatsApp, and we wanted to bring this to fans of our retro classic, the Nokia 8110.
Now, you can keep up to date on your family and friends' groups, share messages and never miss a moment, all with the style and cool-factor of a true Nokia classic."
With a familiar and easy to use interface, the Nokia 8110 features intuitive tactile mechanics such as sliding the cover open to pick up calls and sliding it back to end them, as well as a design that allows for an addictive helicopter-style spin on its axis. It comes with the craftsmanship you would expect from a Nokia phone, delivering durability and reliability as standard." Joseph added
In my own opinion, having messaging apps like WhatsApp on a Nokia 8110 is the height of creativity, and considering the classic feel alongside, it will definitely strike a great deal in the mobile market. As stated earlier, the Nokia 8110's ability to install WhatsApp is powered by the KaiOS which is about to be the biggest OS for smart feature phones, yes! the kinds with button, and other portable devices as you may think of.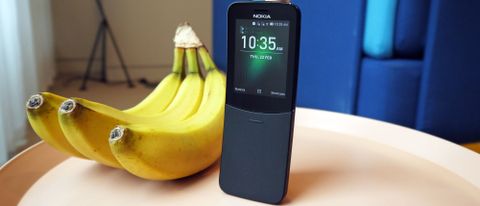 Other features that come with the Nokia 8110 also includes Store, home to KaiOS-powered apps, rich content, and services that enhance user experience. This includes a suite of preloaded Google applications such as the Google Assistant, Google Maps and Google Search as well as popular apps like Facebook.
"We're delighted that WhatsApp is now available on the widely popular 8110, enabling users to easily communicate with friends and family, both near and far," said Sebastien Codeville, founder and CEO of KaiOS Technologies. "Our mission is to provide affordable digital services to everyone, and this announcement marks a big milestone towards our goal."
With two vibrant colors to choose from, Traditional Black and Banana Yellow, the Nokia 8110 have everything you loved reloaded, including a revamped Snake game.