The resounding cheers and applause from the Hollywood, Los Angeles, Dolby Theater has made way online as people all over the world commend Korean movie maker Bong Joon ho, for record-breaking achievement at the Oscars as PARASITE wins the academy's most prestigious award alongside three others
Yesterday, February 9, 2020, The Korean movie, "PARASITE", became the first non-English speaking movie In Oscar history to win the award for best picture.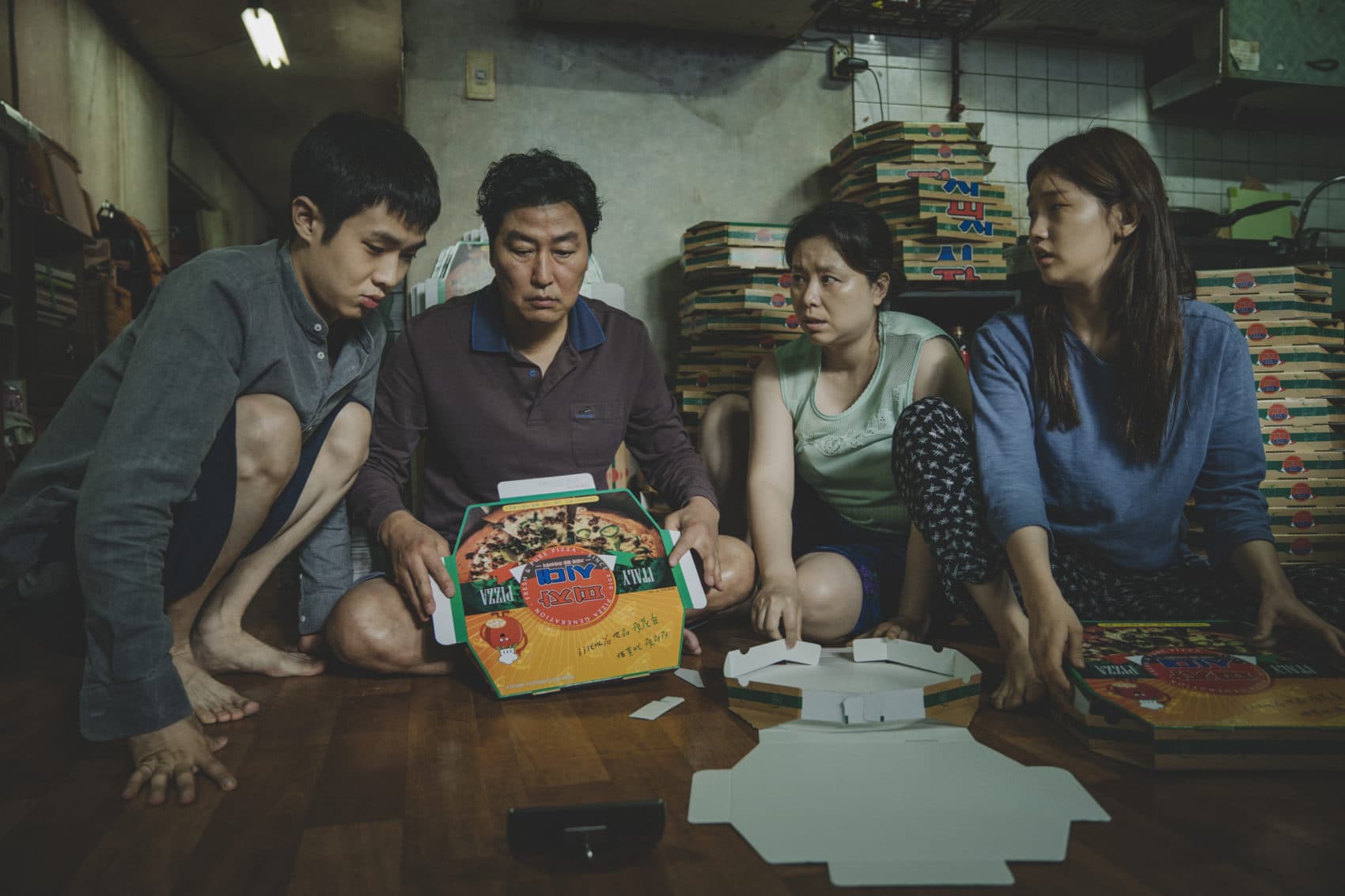 The movie scored multiple awards for writer and director, Bong Joon, during the evening. The awards include Best screenplay, Best Director, and Best International Feature Film. Although there was no individual recognition for the cast, they were presented with the SAG award for Best Performance by an Ensemble Cast in a film.
The movie which tells the unique story of the members of a poor family, who scheme to become employed by a wealthy family by infiltrating their household and posing as unrelated, highly qualified individuals, has beaten Joker, Ford v Ferrari, The Irishman, Marriage Story, Little Women, 1917, Once Upon a Time in Hollywood, and JoJo the Rabbit to earn the awards.
After winning the award for best foreign-language film, Bong said, "Once you overcome the one-inch tall barrier of subtitles, you will be introduced to so many more amazing films"
Todd Phillips' psychological thriller movie – Joker, had the highest nominations for the night and managed to bag 2 awards as well.
The night was truly magical for Bong, who went on to express his shock at this great feat during several interviews after the announcement.