It's still 'dark mode' season, and more apps are gradually adopting the new feature with the inclusion of Outlook who just rolled out the feature for both Android and iOS
While Outlook is not left out in the massive adoption of the dark mode, the mailing app own update for iOS and Android is also coming along nicely as a majority that is currently available.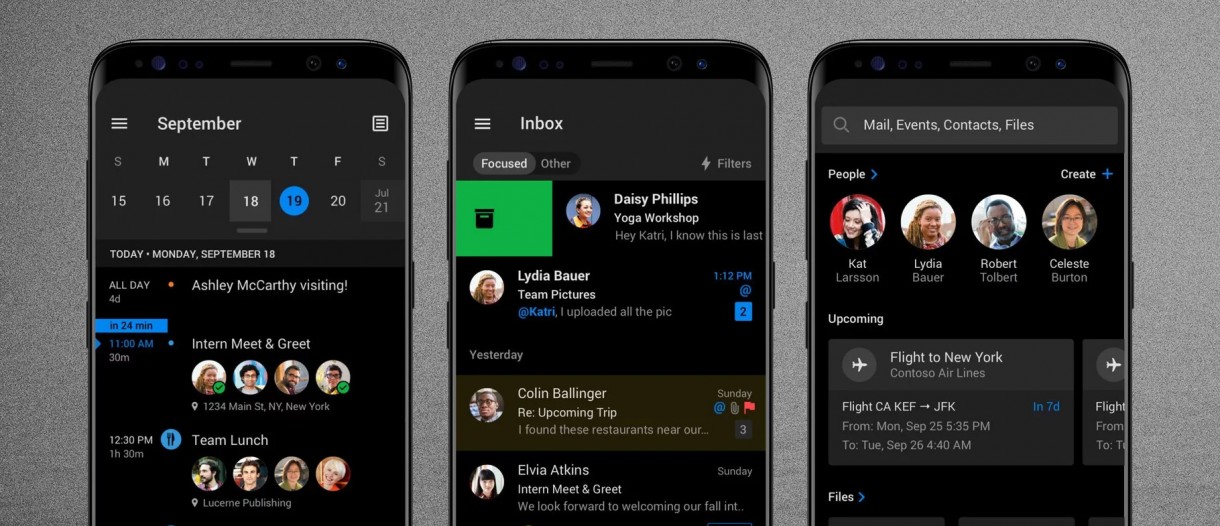 As seen in the image above, every other thing about the Outlook app remains the same, other than the adoption of the new dark mode theme. While the image only depicts the representation of the dark mode on Android device, Microsoft told that the iOS version will look roughly the same when it comes out.
Microsoft has been working on dark mode theme for all its products, and while the feature has been around for the likes of Outlook for Windows 10, Outlook on the web, the Windows 10 Mail client and Office, it is coming a bit late for the mobile app.
About the availability of the feature, there is no official date for the general roll-out, however giving that the company released a screenshot (as seen above) to tease the release of the feature, then it is sure to be available any moment soon.
Lastly, speaking of updates, in its latest release, Outlook for iOS will now support Category colors in the calendar. At that, users will need to set category colors in their Office 365 account for them to show up in the iOS app.