When Realme 1 arrived back in May 2018, it was a great deal and a phone worth recommending. 11 phones and 14 months later, the company finally can join the big boys league after reaching 10 million shipments.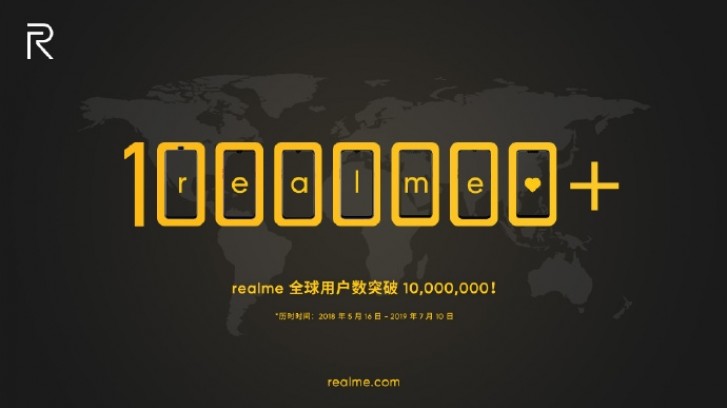 The Weibo profile of the company revealed the impressive milestone that was achieved between May 16, 2018 (the announcement of Realme 1) and today. Simple math reveals that the company managed to ship over 22,000 devices per day.
Looking back to the company's path, first, it started with the Realme 1 under Oppo's wing, after going on its own with Realme 2 and Realme 2 Pro. Then the Realme 3 and Realme 3 Pro appeared on the global scene with impressive specs. Now, the company is having a proper upper midrange – Realme X with a 10 nm Snapdragon 710 chipset and a pop-up selfie camera.
We can only congratulate Realme for the success and hope it will keep yielding more phones with impressive specs and aggressive prices. After all, users can only win in such a disruptive and competitive market.