The Samsung Note 10 is a few weeks away from launch and just ahead of the event, more specs of the device have been popping up on the net
During the just concluded Mobile World Congress held in Shanghai, another major spec of the Galaxy Note 10 was hinted during the event, tipping the wireless charging capabilities of the device which aligns with previous rumors about the upcoming wireless charger for both the Note 10 and Galaxy Watch 2.
According to our informant, the new wireless output will offer a notable increase compared to the current 10W-15W output of Samsung's wireless charger. In his statement, the new wireless coil will supposedly come with the EP-N5200 model number as detailed previously in the FCC listing, succeeding the EP-P5200 that came with the S10 line.
That been said, an image from a Samsung booth also popped up, detailing that reverse wireless charging from phone to wearables will also hit 20W speeds. While it's not clear whether the Note10 lineup will offer this feature, Samsung is planning to implement it at some point in the near future.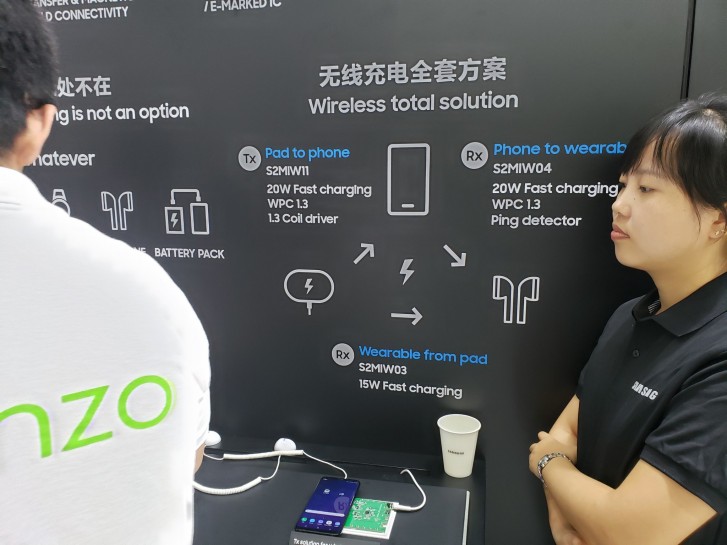 In addition, during MWC Shanghai, Samsung showcased a 45W PD solution which aligns with previous rumors of the new Note line supporting faster wired charging speeds. Anyway, all of this still remains a rumor until we find out what the Note 10 actually entails in the coming weeks.