Samsung has just announced a tactical edition of its flagship Galaxy S20, and it is dedicated for army combatant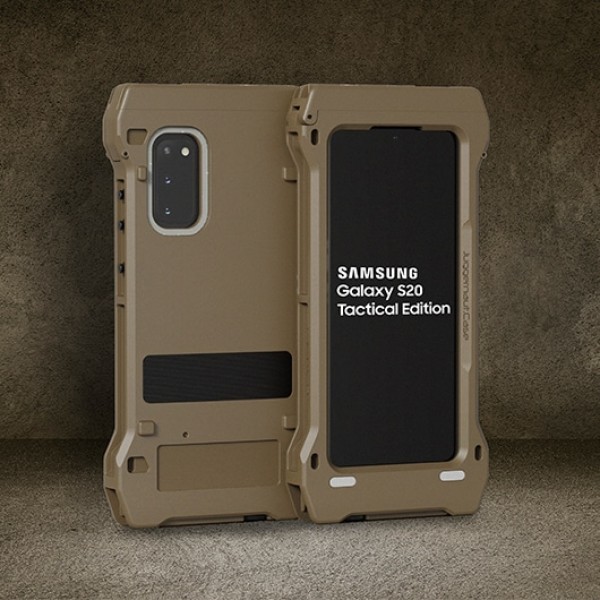 The customized tactical edition of the Samsung S20 was unveiled yesterday, Wednesday, 20th of May, and according to the tech giant is a "mission-ready solution tailored to the unique needs of operators in the federal government and Department of Defense."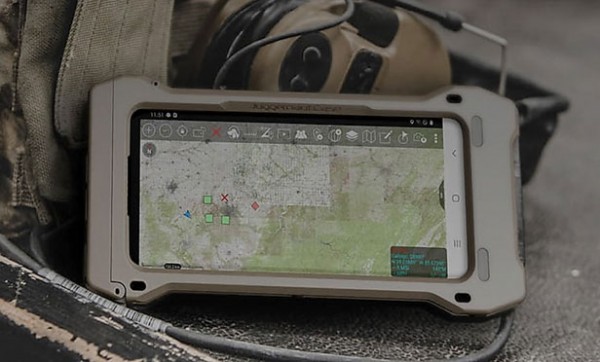 While the Galaxy S20 TE is expected to e a tougher and of course, stronger edition of the flagship series, it features a highly "customized software to work in unison with existing tactical equipment along with DualDAR architecture, offering two layers of encryption." a reliable source explained. Also, with respect to functionality, Samsung via a blog post added that the software, although, more advance than the regular S20 devices, is tailored to meet the unique needs of operators in the Federal Government and Department of Defense.
While the device is capable of several advanced functionalities including the offering of military-grade security and comprehensive partner ecosystem for management, accessories, and services; Helps Operators Stay Connected in Multi-domain Operations; Provides complete, accurate real-time situational awareness, among others, it can as well "operate seamlessly with a range of existing peripherals and supports the requirements of tactical and classified applications, especially those designed to help operators navigate complex terrain, expansive distances, and the potential loss of communication with command units." the company wrote in a blog post.
ALSO READ: Samsung and Other Smartphone Manufacturers to Resume Production
Speaking on the need for the production of the tactical edition of the Galaxy S20,  Taher Behbehani, Head of the Mobile B2B Division, SVP and General Manager, Samsung Electronics stated that; "the development of this solution is a result of coordination and feedback received from our Department of Defense customers and partners,"
"The Galaxy S20 Tactical Edition provides the warfighter with the technology that will give them an edge in the field, while providing their IT teams with an easy-to-deploy, highly secure solution that meets the demands of their regulated environment," Behbehani added
Below is the full specification of the Galaxy S20 TE:
Display: 6.2-inch Dynamic AMOLED 3200 x 1440 px QHD+; 60Hz or 120Hz
Chipset: Qualcomm Snapdragon 865
Memory: 12GB/128GB; expandable up to 1TB via microSD
Network: LTE Cat 20 w/ support for sub-6 5G
Software: Android 10 with One UI 2.0
Dimensions and weight: 68.6 x 152.4 x 7.6mm; 162g
Camera: 12MP f/1.8 mina camera; 64MP 3X zoom, f/2.0; 12MP ultra wide f/2.2
Front camera: 10MP f/2.2
Video recording: 4K up to 60fps front and rear; 8K @ 24fps
Battery: 4,000 mAh; "super-fast" charging and wireless fast charging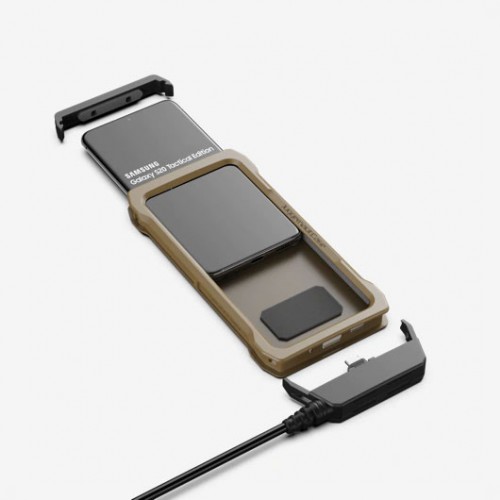 While a better part of the device are only add-ons, they can be easily dismembered, and thus making it look or held like any other regular Galaxy S20. Interestingly, this particular edition also features specs from the standard edition flagship including DeX interface, the Qualcomm Snapdragon 865 chipset, and 12GB of RAM.
As for now, the device is yet to be price-tagged, however, the company disclosed that it will be available from authorized IT channels sometime in Q3 of 2020.