How do you combine the phrase "Game Controller" and the word "Can"? Let's say a 'Controller' right? I guess that sounds a lot better
Miller Lite is playing on a new controller that has a Can-shape, specifically a Beer Can. I assume that the company chose to use a Beer Can since a Beer (in reality) goes side by side with Gaming. I mean apart from eating while gaming, another thing that is fun to do alongside is drinking, let's say a Beer in this case.
To avoid deviating from the main content, Miller Lite's latest Game controller is a type that doubles as a Beer can. While the Controller doesn't hold any substance, it will only be used as a game controller, but can also serve as a decoration assuming you chose to just leave it on the sitting room table. It will take a visitor a few minutes or more to decipher what its real function is.
While the Can-like gaming controller was unveiled during the E3 event, Miller Lite who only made 200 examples for a start, handed them out to fans that were able to beat actor/comedian Eric Andre in a match of Street Fighter V at E3.
You may like to know about the Can-controller functionality; the 12-ounce can of beer is a fully functional wireless game controller with Bluetooth connectivity and haptic feedback that can connect to your PC or game console.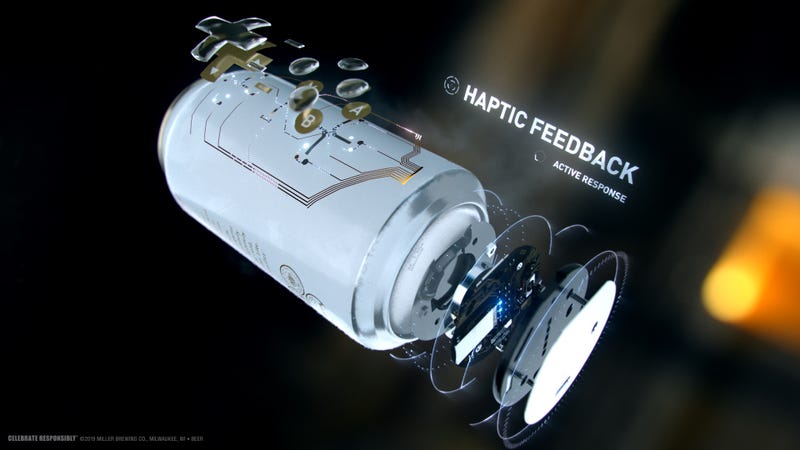 The 10-button controller features three hours of battery life thanks to a lithium-ion pack that's fully rechargeable via micro USB.
For now, there is no word yet on whether the company plans to extend the promotion to other 'of-age' drinkers (ironically) outside of E3. However, it will make a lot of sense to see some interesting gadget like this circulate beyond beta edition.
Watch the illustrative video of the can controller below;